Cannes Film Festival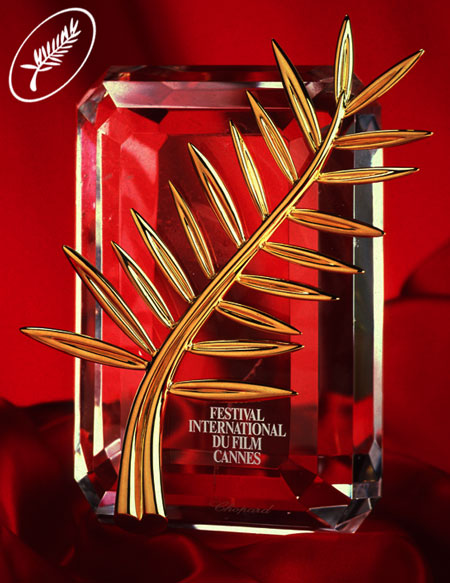 Awards Location
Cannes, France
Awarded to Media
Films
Award Presented by
Festival de Cannes - Board of Directors
First Awarded
1946
Check out the awards by year
About this Award
The Cannes Film Festival (French: Festival de Cannes) is an annual film festival held in Cannes, France, which previews new films of all genres, including documentaries, from around the world. Founded in 1946, it is recognised as the most prestigious and most publicised film festival in the world. The Film Festival was created on the initiative of Jean Zay, the French Minister for Education and Fine Arts, who was keen to establish an international cinematographic festival in France to contest the Venice Film Festival.

The festival has been taking place since 1946. In the years before 1955 the main festival award was named "Grand Prix du Festival International du Film". The first Cannes Film Festival had been planned for 1939. It had to be cancelled as World War II broke out.

The invitation-only festival is usually held in May each year at the Palais des Festivals et des Congrès, specifically constructed for the occasion. It was nicknamed "The Bunker" and provoked many reactions against it. The Festival's Honorary President, Gilles Jacob, was appointed in 2000, and in 2002 the Festival officially adopted the name Festival de Cannes.

The festival has evolved as an important showcase for European films. Due to the massive media exposure, the non-public festival is attended by many movie stars and is a popular venue for film producers to launch their new films and attempt to sell their works to the distributors who come from all over the globe.

Prior to the beginning of each event, the Festival's board of directors appoints the juries who are solely responsible for choosing which the winning films. Jurors are chosen from a wide range of international artists, based on their body of work and respect from their peers.

The most prestigious award given out at Cannes is the Palme d'Or ("Golden Palm") for the best film. The current form of the Golden Palm is being used since 1997 and has been designed by Caroline Scheufele-Gruosi, CEO of Chopard.