Varun Sharma keeps hopes high for 'Fukrey 2'
Posted: 27 September 2016, Tuesday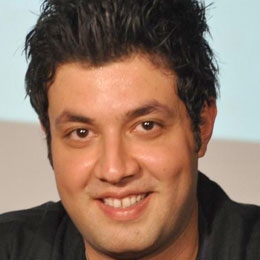 Fukrey, the 2013 comedy drama directed by Mrighdeep Singh Lamba and produced by Farhan Akhtar and Ritesh Sidhwani, was a sleeper hit and is still remembered for its hillarious twists, funny dialogues, and all those comedy of errors. Set in Delhi, the film revolved around the tale of four friends, who wanted to make easy money. The characters of the four lousy boys were played by Pulkit Samrat, Varun Sharma, Ali Fazal and Manjot Singh. As per the plot, the four hatched a plan to make a fortune, however things took an unexpected turn when they encountered the local gangster Bholi Punjaban, played by Richa Chadda.

Three years have passed since, and all those who enjoyed the film can rejoice as a sequel of the film - Fukrey 2 - is reportedly underway, with all the primary cast members of the prequel returning to reprise their roles in the sequel.

Varun, who played the innocent character of Dilip "Choocha" Singh, confirmed the news. "The preparation for Fukrey 2 is going on. Soon we are going to start the shooting. All of us are very excited to create the same kind of magic. Hunny, Choocha, Zafar, Lali and Bholi Punjanban will come together once again and we hope to create the same magic onscreen. We hope that the sequel will able to make people laugh and receive love from the audience".

Ali, who played the role of college drop-out and struggling musician Zafar, also stated, "We just read the final draft and I am extremely happy with it. The movie is madness. If Fukrey was this [level] then Fukrey 2 will be above everything, on a different level."

"We are also excited, we have become like a family. This can only go forward. Inshallah, let's see," added Ali.

Pulkit, who played the role of a college student in the prequel, will apparently have to shed some weight to acquire a casual college-goer look. The actor beefed up for his roles in Junooniyat and Sanam Re, and he now has to undergo strict workout regime and diet plan to get a leaner look.

The movie is expected to get released in April 2017.
What's your reaction to this article?
WOW
LOL
Happy
Cool
Sad
Angry
WOW
LOL
Happy
Cool
Sad
Angry
Mrighdeep Singh Lamba
Farhan Akhtar
Ritesh Sidhwani
Pulkit Samrat
Varun Sharma
Ali Fazal
Manjot Singh
Richa Chadda
Fukrey
Fukrey 2
Junooniyat
Sanam Re