Adam Brody to star in 'The Kid Detective'
Posted: 19 January 2017, Thursday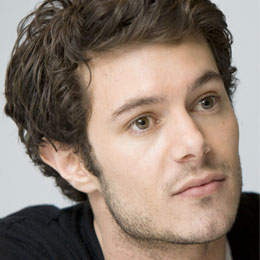 Actor Adam Brody, best known for his work in the television drama The OC has reportedly been signed in for The Kid Detective.

The upcoming film will be directed by Evan Morgan off his own screenplay about an American child detective who handles his first adult case.

The Canadian teen actress Sophie Nélisse, best known for her roles in Monsieur Lazhar and The Book Thief, is also attached to the project for portraying a key role.

The film is expected to go on floors early in this year.

The film is being produced by Brightlight Pictures and distributed by Myriad Pictures. A release date for the project is yet to be announced.
What's your reaction to this article?
WOW
LOL
Happy
Cool
Sad
Angry
WOW
LOL
Happy
Cool
Sad
Angry
Adam Brody
Evan Morgan
Sophie Nélisse
The OC
The Kid Detective
Monsieur Lazhar
The Book Thief