Agatha Christie thriller 'Crooked House' underway
Posted: 20 September 2016, Tuesday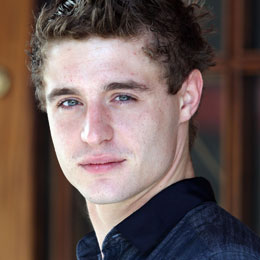 The film Crooked House based on Agatha Christie's thriller of the same name is reportedly underway.

The film will be directed by French director Gilles Paquet-Brenner off a script penned by Julian Fellowes of Downton Abbey fame.

The plot will revolve around the mysterious murder of an old man, his granddaughter Sophia invites private investigator Charles Hayward, also her fiance, to reveal the identity of the killer and tells him her decision to hold off on marriage until the person who poisoned her grandfather is found.

The film will feature Max Irons as Charles Hayward, Stefanie Martini as Sophia, Glenn Close as Lady Edith, Honor Kneafsey as Josephine, Christina Hendricks as Brenda, Gillian Anderson as Magda and Terence Stamp as Chief Inspector Taverner.

Produced by Joe Abrams, James Spring and Sally Wood the film will be distributed by Sony Pictures.
What's your reaction to this article?
WOW
LOL
Happy
Cool
Sad
Angry
WOW
LOL
Happy
Cool
Sad
Angry
Agatha Christie
Gilles Paquet-Brenner
Julian Fellowes
Max Irons
Stefanie Martini
Glenn Close
Honor Kneafsey
Christina Hendricks
Gillian Anderson
Terence Stamp
Downton Abbey
Crooked House