Anna Kendrick to play female Santa Claus
Posted: 12 January 2017, Thursday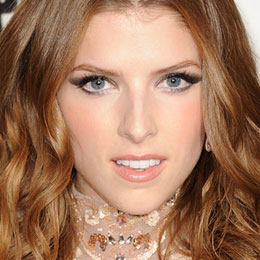 Actress Anna Kendrick is reportedly in talks with Walt Disney Pictures for their next venture, a Christmas themed movie, produced by Susanne Todd.

The movie, with a working title "Nicole", will revolve around Santa's daughter who is forced to replace her father and take over the family business as the father decides to retire and her brother feels nervous right before his debut as the next Santa. If all goes well, the Up in the Air will be seen playing Santa's daughter in the fantasy movie.

The Rewrite director Marc Lawrence is on board as the helmer of the project as well as the screenwriter.

As per reports, the movie won't be a musical one.

In the meantime, Kendrick is gearing up for her next release Table 19, a comedy drama directed by Jeffrey Blitz and also starring Craig Robinson, June Squibb and Lisa Kudrow among others. The film, that revolves around a wedding drama, is slated to hit the theatres this March.

The 31-year-old actress is also busy filming for Pitch Perfect 3, a musical comedy drama directed by Trish Sie and a sequel to 2015's Pitch Perfect 2. The film is expected to release at the end of this year.
What's your reaction to this article?
WOW
LOL
Happy
Cool
Sad
Angry
WOW
LOL
Happy
Cool
Sad
Angry
Anna Kendrick
Marc Lawrence
Jeffrey Blitz
Craig Robinson
June Squibb
Lisa Kudrow
Trish Sie
Up in the Air
The Rewrite
Table 19
Pitch Perfect 3
Pitch Perfect 2