Asin to marry Micromax co-founder Rahul Sharma
Posted: 11 August 2015, Tuesday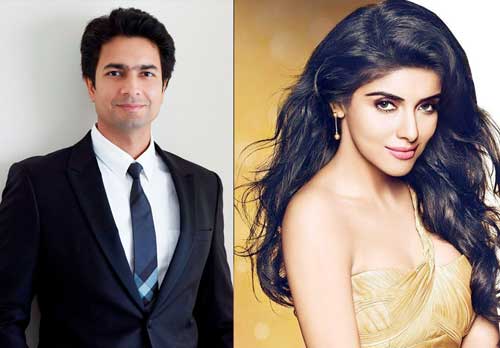 The pretty actress Asin, who rose to prominence in the Hindi film industry with her debut Bollywood film Ghajini (2008) opposite Aamir Khan, is wrapping up her professional commitments and not signing any more films as of now so that she can get herself ready for the big day of her life.

The 29-year-old actress has found her dream man in Rahul Sharma, the co-founder of Micromax Informatics, an Indian consumer electronics company headquartered in Gurgaon, Haryana, India. The 39-year-old enterpreneur has also secured a place in the Fortune magazine as one of the most influential young people in business under 40 years of age.

Bollywood superstar Akshay Kumar, who was Asin's co-star in Khiladi 786 (2012), is apparently a good friend of Sharma, and the actor is believed to have played the cupid and introduced Asin to Sharma during shooting of the film.

"I am currently wrapping up all my professional commitments so that I can give more time to my personal life. I had anyway stopped signing new projects two years back itself", the actress stated in an interview with Times of India.

A source close to Asin shared, "She has been acting since the age of 14. She is 30 now. She wants to be a wife and experience domestic bliss. We wish her well. She's a good girl."

Asin will be next seen in family drama All Is Well. A colleague of the actress revealed, "AIW is the first film she did in three years. Now after its release, she wants to marry and settle down. She's madly in love with Rahul Sharma. During the shooting, she never hid it. I don't know why she's hiding it now from the media."

Although the news of Asin's marriage is doing rounds, the actress hasn't made a public announcement about this. The wedding details and dates are also yet to be known, and rumours are high that the actress may share all the details with her fans after the release of her upcoming film All Is Well.

All Is Well is a film directed by Umesh Shukla and produced by Bhushan Kumar, Krishan Kumar, Shyam Bajaj and Varun Bajaj. The film stars Asin and Abhishek Bachchan in lead roles, and Rishi Kapoor and Supriya Pathak in supporting roles. This will be the second film in which Abhishek and Asin will be seen together after Rohit Shetty's Bol Bachchan (2012), although the actors played siblings in that film.

The film is slated to hit the theatres on August 21 this year.
What's your reaction to this article?
WOW
LOL
Happy
Cool
Sad
Angry
WOW
LOL
Happy
Cool
Sad
Angry
Asin
Aamir Khan
Akshay Kumar
Umesh Shukla
Bhushan Kumar
Krishan Kumar
Abhishek Bachchan
Rishi Kapoor
Supriya Pathak
Rohit Shetty
Ghajini
Khiladi 786
All Is Well
Bol Bachchan