Nandita Das to separate from husband of 7 years
Posted: 03 January 2017, Tuesday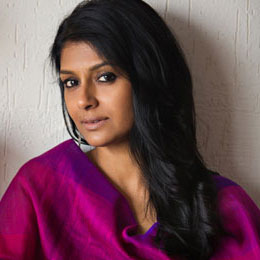 The acclaimed actor-director Nandita Sen has reportedly decided to separate from her industrialist-turned-actor husband Subodh Maskara.

Nandita dated Subodh, then a Mumbai based businessman only for a couple of months before marrying him on 2nd January 2010. She moved to Mumbai shortly after and gave birth to their first son, Vihaan, that year.

The 1947 Earth actress said in a statement to the media, "After seven years of marriage Subodh and I have decided to separate amicably. Our son is our foremost priority. It is true that separation is never easy, more so if you have a child. But I am glad that ours is very amicable. For us, our son is our main concern and we are committed to ensuring his well being, and I hope that our privacy will be respected at this time."

Nandita was previously married to Saumya Sen, a Kolkata based advertisement professional, from 2002 to 2007.

In the work front, Nandita, 48, was last seen in the Spanish film Traces of Sandalwood, adaptation of an international bestseller of the same name, which depicts the tale of a Bollywood star's search for her long lost sister.
What's your reaction to this article?
WOW
LOL
Happy
Cool
Sad
Angry
WOW
LOL
Happy
Cool
Sad
Angry
Nandita Sen
Subodh Maskara
1947 Earth
Traces of Sandalwood