Christian Bale confirmed playing Steve Jobs
Posted: 24 October 2014, Friday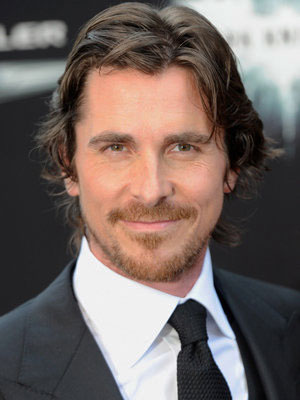 The Academy and Emmy Award winning screenwriter Aaron Sorkin has confirmed that the English actor Christian Bale will play the role of Steve Jobs, the late co-founder of Apple, in an upcoming biopic.

Sorkin was heard announcing this as part of a television interview on Bloomberg. "We needed the best actor on the board in a certain age range and that's Chris Bale. He didn't have to audition. Well, there was a meeting."

Other Hollywood A-listers who were considered for the role to play Jobs were Leonardo DiCaprio, Matt Damon, Ben Affleck and Bradley Cooper. However, the American Hustle (2013) actor, who was the original choice, emerged as the best fit to play the American entrepreneur.

The film will be an adaptation of Walter Isaacson's biography titled "Steve Jobs" that was published in 2011. It is expected to go on floors by the end of 2014, and will be directed by Danny Boyle of Slumdog Millionaire (2008) fame.
What's your reaction to this article?
WOW
LOL
Happy
Cool
Sad
Angry
WOW
LOL
Happy
Cool
Sad
Angry
Christian Bale
Aaron Sorkin
Leonardo DiCaprio
Matt Damon
Ben Affleck
Bradley Cooper
Danny Boyle
Slumdog Millionaire
American Hustle