Eddie Redmayne in sex-change drama 'The Danish Girl'
Posted: 05 March 2015, Thursday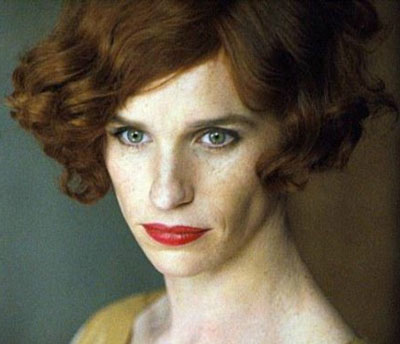 Working Title Films has released the first image of their upcoming movie The Danish Girl's lead actor Eddie Redmayne.

Redmayne, who has recently won Academy Award, Golden Globe Award, the Screen Actors Guild Award and the BAFTA Award for portraying the role of Stephen Hawking in The Theory of Everything (2014), will be seen essaying the role of Danish artist Einar Wegener aka Lili Elbe, one of the first people to undergo a sex-change operation.

Alicia Vikander of A Royal Affair (2012) fame will be seen playing Wegener's wife Gerda, who helped him during the sex-change transition.

The film, scripted by Lucinda Coxon and directed by Tom Hooper, will be based on David Ebershoff's novel of the same name.

Redmayne stated in one of his interviews, "We're looking at everything from a feminine perspective. I think it's the most sensitive role I have played."

The film, set in the backdrop of early 1920s Copenhagen, also feautres Amber Heard, Matthias Schoenaerts, and Ben Whishaw.

The film is set for a limited release in New York and Los Angeles on November 27, 2015, and a theatrical release in 2016.
What's your reaction to this article?
WOW
LOL
Happy
Cool
Sad
Angry
WOW
LOL
Happy
Cool
Sad
Angry
Eddie Redmayne
Tom Hooper
Alicia Vikander
Amber Heard
Matthias Schoenaerts
Ben Whishaw
Lucinda Coxon
The Danish Girl
The Theory of Everything
A Royal Affair