Julia Roberts to Play Disgraced PTA Mom
Posted: 27 September 2016, Tuesday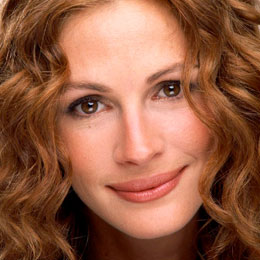 The Oscar-winning actress Julia Roberts has reportedly been signed in for a crime drama based on true events.

The film titled Framed will be based on the book "I'll Get You!" by Sam Rule and Kelli Peters. The story revolves around PTA president Kelli Peters who lived a normal, happy life with her family in Orange County, California, and was also did voluntary car-pooling at her daughter's school. When a parent angrily accused Kelli of keeping her son waiting during the after-school pick-up, Kelli initially considered it as a simple confrontation with an overprotective mother. However, she soon realised that she was the target of an evil plot against her that involved drugs, lies and schemes, a conspiracy that shook her hometown and turned her life upside down.

This will be the third time that the 48-year-old actress will be seen essaying a real-life character after playing environmental activist in the Oscar winning drama Erin Brockovich (2000) and author Elizabeth Gilbert in Eat Pray Love (2010).

As far as her other projects are concerned, Roberts is currently busy with filming for Wonder directed by Stephen Chbosky, based on the 2012 novel of the same name by R J Palacio. In the film she will be seen alongside Owen Wilson, and the duo will play the parents of Jacob Tremblay, who will play a young boy struggling to overcome a facial deformity. The film will be released on April 7, 2017 by Lionsgate.
What's your reaction to this article?
WOW
LOL
Happy
Cool
Sad
Angry
WOW
LOL
Happy
Cool
Sad
Angry
Julia Roberts
Stephen Chbosky
Owen Wilson
Jacob Tremblay
Framed
Erin Brockovich
Eat Pray Love
Wonder