Matt Damon not to appear in next Bourne film
Posted: 21 September 2014, Sunday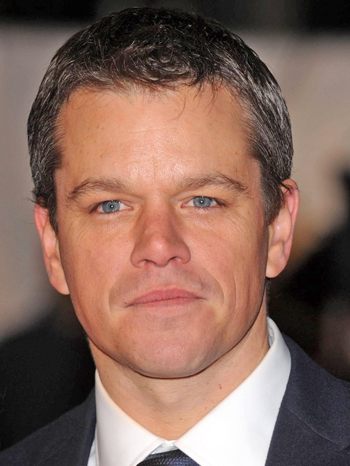 The very talented actor Matt Damon who popularised the character of Jason Bourne and took it to the peak of popularity in the first three releases of the Bourne franchise will not appear in the fifth release, much to the disappointment of all Bourne fans.

There were speculations that 43-year old actor might return for the fifth release as the release date was pushed back from August 2015 to July 2016. However, producer Frank Marshall has now confirmed that Damon will not return to the fifth release either. "It's simply not true," the producer told Hollywood Reporter.

"I talk to [director] Justin [Lin] all the time and the script is not ready. It's a summer movie, and if we don't start preproduction now we can't make next summer.

"Therefore it's a wise decision to move to 2016."

Damon played the title role in the first three releases of this American-German spy thriller - The Bourne Identity (2002), The Bourne Supremacy (2004) and The Bourne Ultimatum (2007). The fourth release of this series, The Bourne Legacy (2012), did not have the character of Jason Bourne, as Damon chose not to return for this film. However various pictures of Damon as Bourne were shown throughout the film, and his name was mentioned several times.
What's your reaction to this article?
WOW
LOL
Happy
Cool
Sad
Angry
WOW
LOL
Happy
Cool
Sad
Angry
Frank Marshall
Matt Damon
The Bourne Identity
The Bourne Supremacy
The Bourne Ultimatum
The Bourne Legacy