Rachel McAdams, Jason Bateman in 'Game Night'
Posted: 08 January 2017, Sunday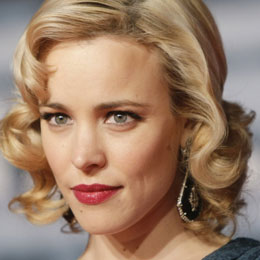 Rachel McAdams and Jason Bateman will reportedly co-star appear in New Line's upcoming comedy drama Game Night.

Jonathan Goldstein will directly the film off a script penned by John Francis Daley.

The film is said to be revolving around the story of several couples who regularly gather for some game night, but then something turns terribly wrong. Bateman is also on board as the producer of the film alongside James Garavante from Aggregate Films, and John Davis and John Fox from Davis Entertainment.

An official release date for the film is yet to be announced.

As far as the stars' other projects are concerned, Bateman was last seen in Christmas comedy Office Christmas Party which was released in December last year. McAdams on the other hand was last seen in Walt Disney's Doctor Strange , a superhero film based on Marvel comics character of the same name.
What's your reaction to this article?
WOW
LOL
Happy
Cool
Sad
Angry
WOW
LOL
Happy
Cool
Sad
Angry
Rachel McAdams
Jason Bateman
Jonathan Goldstein
John Francis Daley
Game Night
Office Christmas Party
Doctor Strange