Rachel McAdams to star in 'Disobedience'
Posted: 12 October 2016, Wednesday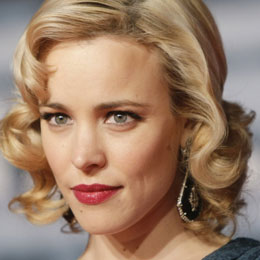 Canadian actress Rachel McAdams has reportedly been zeroed in to star in Chilean filmmaker Sebastián Lelio's next venture Disobedience.

In the film she will be seen alongside The Constant Gardener actress Rachel Weisz.

The screenplay for the film has been written by Lelio and British screenwriter Rebecca Lenkiewicz of Oscar-winning Ida fame.

The film will be an adaptation of Naomi Alderman's novel of the same name, which revolves around a Jewish woman Ronit who hails from an orthodox Jew community in north London but transforms her lifestyle completely upon reaching New York in pursue of a career. However, when she comes back to London following the demise of her father, a rabbi, a bitter confrontation with the past leaves her shocked and she is forced to think what she left behind.

The film is slated to go on floors in London this winter.
What's your reaction to this article?
WOW
LOL
Happy
Cool
Sad
Angry
WOW
LOL
Happy
Cool
Sad
Angry
Rachel McAdams
Rachel Weisz
Sebastián Lelio
Rebecca Lenkiewicz
Disobedience
The Constant Gardener
Ida