Gosling, Chazelle to reunite for 'First Man'
Posted: 03 January 2017, Tuesday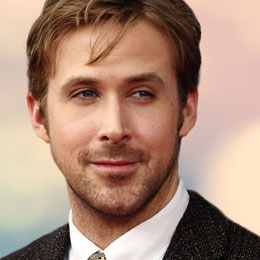 Actor Ryan Gosling and director Damien Chazelle are all set to reunite for First Man, a film that will focus on the period from 1961 to 1969 and revolve around the sacrifices Neil Armstrong made to become the first man to land on the moon.

The film will be an adaptation of James R Hansen's book "First Man: The Life Of Neil A Armstrong".

The actor-director duo worked together in the 2016 romantic musical La La Land, in which Gosling works as a jazz pianist and Emma Stone as an aspiring actress he falls in love with.

As far as Gosling's other releases are concerned, he will be seen next in Weightless, also starring Christian Bale, Natalie Portman, Rooney Mara and Cate Blanchett among others. The film is slated to hit the theatres in March 2017.
What's your reaction to this article?
WOW
LOL
Happy
Cool
Sad
Angry
WOW
LOL
Happy
Cool
Sad
Angry
Ryan Gosling
Damien Chazelle
Emma Stone
Christian Bale
Natalie Portman
Rooney Mara
Cate Blanchett
First Man
La La Land
Weightless